Stopping to enjoy the sweet smell of freedom among the wildflowers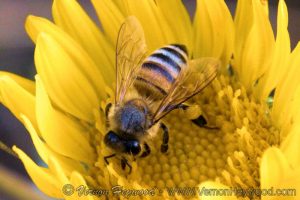 For Memorial Day, in addition to taking the time to remember those who gave their all for our country, we also took some time to stop and smell the wildflowers. Even this late in the season, wildflowers can still be found in the hills surrounding Orange County.
We decided on a five-mile loop trail in O'Neill Regional Park. The trail consisted of several smaller trails including Live Oak Canyon, Hoffman Homestead, Vista and Coyote Canyon trails. The mixed terrain provided a variety of plants, trees and wildflowers to enjoy along our hike. The predominant plants consisted of cactus, low lying chaparral brush and oaks. Flowers we could identify included Weed's Mariposa Lily and the Splendid Mariposa Lily, thistle, monkeyflower, sunflower, prickly pear cactus, aster, and buckwheat. The list of flowers we could not identify was even greater.
In addition to the variety of plants, there were many opportunities as we climbed up the various ridges  to get excellent views of Saddleback, the neighboring hills, and some local lakes. At the summit of the Vista Trail, a Boy Scout Eagle Scout service project provided "spotting tubes" to help identify distant points of interest in all directions, some of which include Modjeska Peak, Lake Mission Viejo and even Catalina on a clear day. It was nice to find a previous visitor had planted a small U.S. flag at the summit in honor of Memorial Day as well. What a great place to enjoy the solitude and reflect on the surrounding views, and those who gave their lives fighting to protect the lands we surveyed from our perch high atop the Vista Trail overlook.
The trail was quiet. Animals were scarce… even the birds. But we did spot several lizards, and the last 14 inches of a rattlesnake tail as it slithered off the trail. As a result, the hills seemed to be taking their own moment of silence in observance of the holiday with the only exception being the low thrumming buzz of the bees that could be heard all around as they hovered from flower to flower gathering pollen.
You don't have to wait for next Memorial Day to catch a glimpse of all the wonderful wildflowers still in bloom this year. There's still a little time if you hurry. As the weather continues to heat up, the last of the flowering plants will dry out, leaving vast batches of the usual Southern California summer brown in their wake. Get out there and enjoy the colors of spring while you still can!