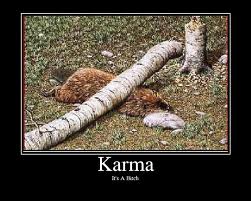 This was too funny not to share, however the names have been changed to protect the guilty, and I have no recollection of ever having spam with that woman.
A friend in the SEO biz, let's call him JoSE O., was recently contacted by a client who had some questions regarding an email he had received from another SEO service. Apparently Beelzebub@bestfrickenSEOever.com had sent an email with the following claims for better site ranking:
To: Kent Tellue
Subject: Can You Really Compete on Google?
Only if you know what your competitors are doing.   We know what your competitors are doing through our proprietary software and we use it to crush them.
Here is what you get from us:
8 years automotive SEO experience
Proprietary software allowing us to "spy" on your competitors
Manual link building to high PR value sites
Unique content from the ground up
Competitive pricing
We are the best in the industry and we can prove it.
Don't take our word for it, simply reply to this email and say Prove It!
Of course, Kent wants to optimize his site to the hilt and wants to know what JoSE O.'s company does that bests bestfrickenSEOever.com's bag of tricks.
JoSE O.'s initial concern is that bestfrickenSEOever.com doesn't even have a website, and no other contact other than beelzebub's email address. The spam and scam alarms start going off in his net savvy head and worse, if the company is legit, it may be black hat optimization that could destroy everything that JoSE O. and his team had worked to achieve so far.
So JoSE O. calls Kent Tellue to explain his concerns about the email and the possible SEO backlash, and in addition, prior to the phone call dug up all kinds of examples of the work they had done so far to validate the legitimate SEO gains they had made. Kent's out of the office so he left a message.
After the mad dash to reinforce his company's position, and leaving the message with Kent, JoSE O. has a moment to calm down and then it occurs to him to check out who this upstart competitor is through the whois registry.
Imagine his surprise when he found out the URL was owned by his own company!
That my friends, is spam Karma!